Public Space Picnics
This series of open-air talks and tours will examine overlooked spaces across the university's Parkville, Southbank, and Burnley campuses. Weekly in September and October, participants will gather to hear from a scholar on a particular aspect of social life as represented by the built, and natural, environment. Topics range from the hidden-in-plain-sight waste disposal network, to the role of different trees in shaping our sense of place and culture.
These 50 minute events will begin with a short talk, or tour, from a member of the university community; this will serve as a jump-off point for an informal conversation over coffee and sweets. All sessions take place from 2:00 to 3:00 in the afternoon and are open to university staff and students.
---
Learning from Waste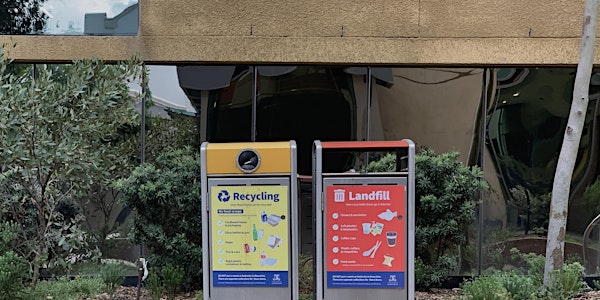 For this session, PhD Candidate Amelia Leavesley will talk about the transit of waste across the Parkville campus, and policy issues around waste, recycling, and upcycling.
Wed, 6 September, 2:00-3:00
Meet in front of Standing Room Coffee (in the Melbourne School of Design)
---
Learning from Banks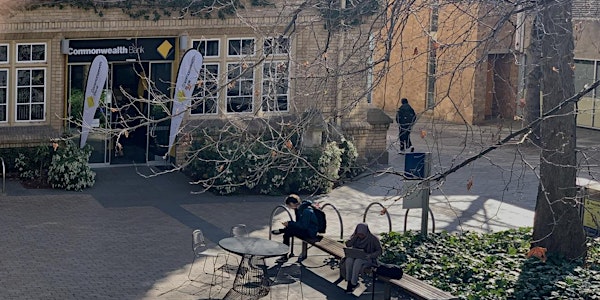 In this talk, Anthropology PhD Candidate Joshua Rose will discuss the presence of banking branches on the Uni Melb campus, exploring the part universities play in creating credit unions, underwriting loans, and promoting 'financial literacy.'
Thurs, 14 September, 1:00 - 2:00
Meet in front of Standing Room Coffee (in the Melbourne School of Design)
---
Learning from Surfaces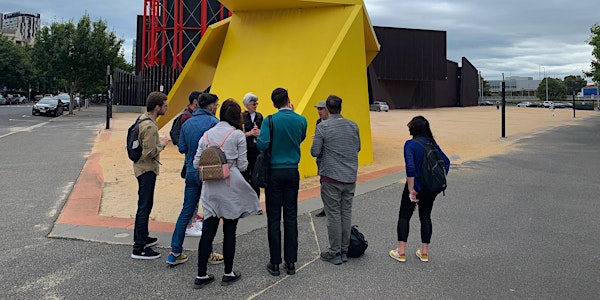 In this informal talk Prof Alison Young and Postdoctoral Fellow Dr. Sabina Andron will lead a walk through the Southbank campus and the adjacent Arts Precinct. The focus will be on how municipalities and universities promote and celebrate the arts, with special attention paid to surfaces. How are surfaces 'activated' by signage, monetised by advertisements, 'greened' with plants, and marked by informal artistic expression in the form of posters and street art?
Wed, 27 September, 2:00 - 3:00
Meet in front of Betwixt Cafe (45 Sturt St), Southbank
---
Learning from Landscapes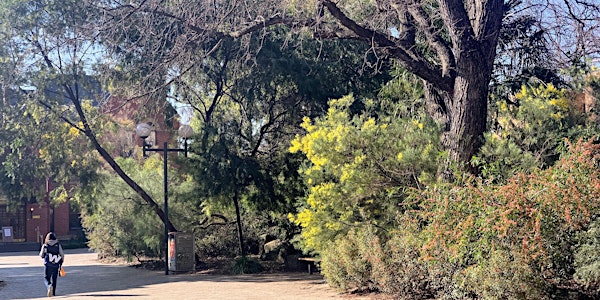 For this session, we will look at the symbolic meaning of landscapes, with a focus on trees. Ines Jahudka, a PhD Candidate in History, will introduce participants to four distinct periods of tree planting around the Parkville campus, touching on the history of horticulture and garden design.
Wed, 11 October, 2:00 - 3:00
Meet at Scholar & Co. (in the Stop 1 Building)
---
Learning from Memorials
This tour will be led by PhD Candidate Samuel Holleran and will look at the built form and placement of the memorials that dot the Parkville Campus.
Wed, 18 October, 2:00-3:00
Meet at Seven Seeds Coffee Roasters (114 Berkeley St), Carlton